Québec City, June 16, 2018. – Philippe Couillard, Leader of the Quebec Liberal Party and Premier of Québec, launched the summer season in an original way with the Québec BBQ tour. As they go out to meet people with a food truck, the QLP leader and the whole Liberal team will have an open conversation with Quebecers about their concerns and their vision for Québec.
All Quebecers come together around a great symbol of our summers: the BBQ. With the help of our food truck, our team will go meet people from across Québec. In Québec, gathering over a summer meal has always been synonymous with conversation, and also with happy times shared with family, friends and neighbours. That's what we want to do this summer.
– Philippe Couillard, Premier of Québec.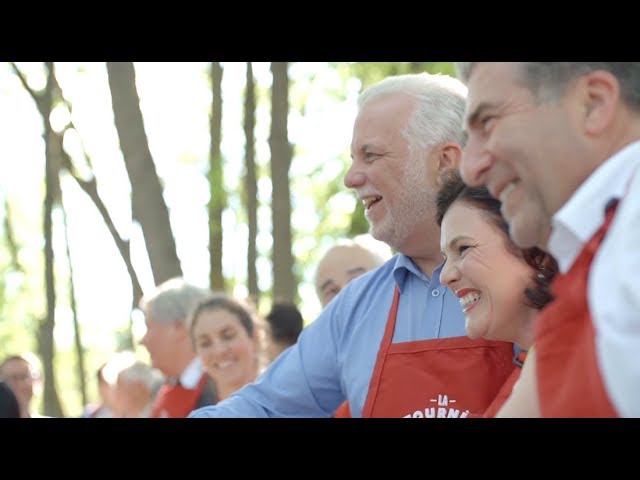 The Québec BBQ tour will visit every region. Philippe Couillard and the members of his team for the October 1st election will continue to reach out to Quebecers where they live, face to face. This tour will culminate in the QLP Youth Convention on August 11.
Being Quebecers, we're making the most of the summer. We're fuelling up. My team and I look forward to meeting you this summer!
– Philippe Couillard, Premier of Québec.